Ashley McMahan
Georgia Law Lady
Ashley, "The Georgia Law Lady," has a winning trial record, over a decade of experience in the courtroom and an overwhelming number of happy clients. She is never afraid to take a case to court. Having prosecuted thousands of cases in the busiest courthouse in Georgia, Fulton County, she brings a wealth of experience, knowledge, and compassion to every legal action. Her experience and knowledge of criminal law are why many television networks ask for her expert legal opinion on significant cases across the country. Clients frequently say that Ashley goes the extra mile by taking her time to listen to their individual needs. She never takes a one size fits all approach. The Georgia Law Lady is a founding partner at The Law Ladies and is our fierce trial attorney who gets results.
Contact Ashley:
Email: [email protected]
Phone: 1-678-439-8207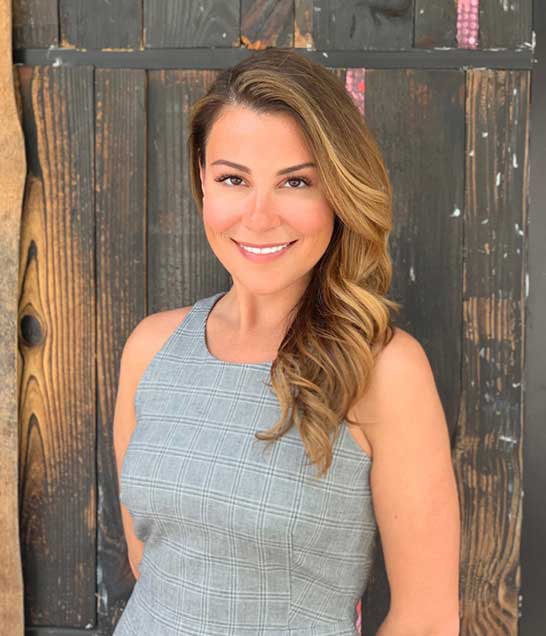 Award-Winning Attorney
She is one of the top 10 best criminal attorneys in Georgia, recognized by the American Institute of Criminal Law Attorneys (AIOCLA). She won this nomination from her peers because she attained the highest degree of professional achievement in criminal defense law and has an impeccable client satisfaction rating.
Ashley is considered one of the top 100 criminal defense attorneys nationally as well as being in the top 40 criminal defense attorneys under the age of 40 by The National Trial Lawyers Association. She has been voted a "Rising Star" multiple times by SuperLawyers, a distinguished organization in which attorneys nominate peers who they believe are making a mark on the profession.
Premiere Lawyers of America have also recognized Ashley for demonstrating the highest standards of excellence in the practice of law. Less than 1% of attorneys in America receive this distinction. Her Avvo rating is currently a 9.4, placing her in the Top Attorney category nationally.
Sought After Legal Opinion
Her trial record and experience have compelled many networks to reach out and seek her advice and analysis on major national trials, including many death penalty cases. She's covered the sensational trial of Georgia v. Justin Ross Harris and the death penalty trial of Florida v. Justin Amato, to name a few. Ashley has made appearances on The Nancy Grace Show on CNN, podcasts and radio shows. Lately, you can catch her on Court Tv Network and Law and Crime Network a Dan Abrams Production.
Proven Records and Certifications
Ashley has a proven trial record which includes winning more than 90% of her jury trials. As a former prosecutor of DUI cases, she is certified in field sobriety evaluations by the NHTSA (National Highway Traffic Safety Administration). NHTSA is the same government agency that established the field sobriety tests.
She also has advanced impaired driver training, which includes recognition and defense of impairment by controlled substances.
Ashley practices law in the State of Georgia, all State and Superior Courts, the Georgia Court of Appeals, and the Georgia Supreme Court.
She is a member in good standing with the State Bar of Georgia. She is a member of the criminal law section of the Atlanta Bar as well as a member of the National Association of Criminal Defense Lawyers, or NACDL.
She is also a member of the NCDD (National College for DUI Defense) which provides updated training from around the country in developments exclusive to DUI prosecution and defense.
Education
Ashley received her Bachelor's of Science in Business Management from the Georgia Institute of Technology as well as double minors in Finance and Law. Later, she earned her Juris Doctorate and won multiple awards for mock trial competitions while at Georgia State University School of Law.
The Georgia Law Lady Outside The Courtroom
While Ashley is a dedicated attorney, she also has interests outside of the law, (who knew)! The Georgia Law Lady is an Atlanta native and was never a wallflower. Before her legal career began she performed as a stand-up comedian in Atlanta. Ashley currently donates her time mentoring young law students about trial work and private practice. A cause close to her heart is Project Pinnacle, a program that teaches young people life skills that helps combat youth recidivism. When she is not zealously advocating for her clients in court, she enjoys Atlanta United games
CONTACT THE LAW LADIES TODAY!
WE'VE HELPED THOUSANDS OF PEOPLE
691 John Wesley Dobbs Ave
NE Suite V-138, Atlanta, GA 30312
Monday 9:00 AM - 5:00 PM
Tuesday  9:00 AM - 5:00 PM
Wednesday  9:00 AM - 5:00 PM
Thursday  9:00 AM - 5:00 PM
Friday  9:00 AM - 5:00 PM
Saturday  By Appointment
Sunday  By Appointment