Atlanta Personal Injury Lawyer
Atlanta Personal Injury Lawyer
An Atlanta Personal Injury Lawyer can help you get the compensation you deserve if you have been hurt in an accident. Whether a car wreck, a workplace accident, or something else, our attorneys are here to help.
Why Consult an Atlanta Personal Injury Lawyer?
If you have been injured due to another person's negligence, you may have a claim against the at-fault party to recover money for medical bills, property damage, and pain and suffering. Do not hesitate to call our firm if you have been injured or have had to seek medical treatment due to the fault of another person.
There are many types of personal injury cases, but the most common involve unexpected car accidents. The insurance company will often contact all parties involved within 24 hours of the reported wreck. If you wait to talk to an Atlanta personal injury lawyer, you may make statements which the insurance company can use against you in court.
Don't delay- call The Law Ladies at 1(833)-LLADIES to set up a case review today.
What Do Atlanta Personal Injury Attorneys Do?
A personal injury suit is the outcome of a civil offense, frequently described as a "tort." Our Atlanta personal injury lawyers work tirelessly to right these wrongs through the civil justice system.
The skilled Atlanta personal injury lawyers at The Law Ladies know how to successfully represent your rights in order to acquire financial damages for your losses. Our legal representatives will notify the other party's attorney and the insurance provider of the following:
The injuries you have sustained and additional losses
The situation surrounding the accident
The reasons why your injuries are the defendant's fault
Then, we'll take it from there. We are trial-tested and not afraid to go to court if that's what is necessary for our clients to get the compensation they deserve.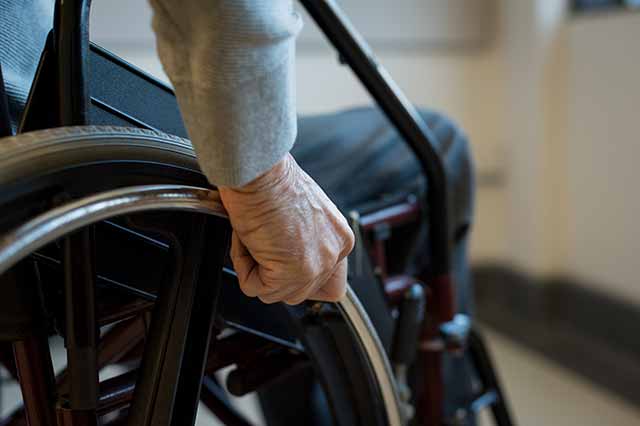 What to Look for in an Atlanta Personal Injury Attorney
Choosing the right Atlanta personal injury lawyer is vital to winning your case and obtaining the justice you deserve. So, what sets apart The Law Ladies as one of the best Atlanta personal injury law firms?
Each of our attorneys – Ashley McMahan and Jasmine Barber – have the knowledge, skills, and experience necessary to fight for your rights both in and out of the courtroom. 
Our excellent track record and client-centered model places us among the top personal injury firms in Atlanta. You can see it for yourself in our testimonials.
Trusted Personal Injury Lawyers Atlanta
Some personal injury cases are settled without a trial, while other accident suits need to be dealt with in court. Each case differs from one another. The Atlanta personal injury lawyers at The Law Ladies are trial lawyers who take cases to court numerous times each year.
If a settlement offer is unfair and will not sufficiently compensate you for your injuries, we are prepared to enter the courtroom and advocate for your rights. Other attorneys and insurance companies understand that we are not afraid to fight for our clients' rights.
Top Personal Injury Lawyer Atlanta GA
If you have sustained injuries due to the carelessness of another person, it is in your best interest to call The Law Ladies at 1(833)-LLADIES as soon as possible. To safeguard your rights, your Atlanta personal injury lawyer must act quickly to:
Gather and preserve necessary evidence
Decrease early efforts by the individual that caused your injury, or their insurer, to avoid being held responsible for their actions
Guarantee that those accountable for your injuries are held totally responsible
Contact Our Personal Injury Attorneys Atlanta GA
Our firm handles personal injury cases on a contingency fee basis, meaning that you don't pay us anything to take on your case. We have the incentive to fight for your rights and to win your case because the insurance company is the one who pays us. They only pay if you win!
Contact our Atlanta personal injury lawyers today for a personal injury case review and to make sure you haven't given up any of your rights.
CONTACT THE LAW LADIES TODAY!
WE'VE HELPED THOUSANDS OF PEOPLE
691 John Wesley Dobbs Ave
NE Suite V-138, Atlanta, GA 30312
Monday 9:00 AM - 5:00 PM
Tuesday  9:00 AM - 5:00 PM
Wednesday  9:00 AM - 5:00 PM
Thursday  9:00 AM - 5:00 PM
Friday  9:00 AM - 5:00 PM
Saturday  By Appointment
Sunday  By Appointment